Church School News
We are proud to support the Bishop of St. Albans' Harvest Appeal. This year the theme is 'Give Peas a Chance'. We will be talking to the children about this and dressing in green to support the appeal for our Harvest Assembly. You can find out more at www.stalbans.anglican.org/faith/bishop-s-annual-harvest-appeal/
The choir also recently sang at the St. Albans Cathedral Harvest Festival.
Our Year 1 children will soon be going to St. Andrew's Church to be welcomed into the church/school family. We will also be visiting St. Andrew's Church on 30th November for our annual St. Andrew's Day Service.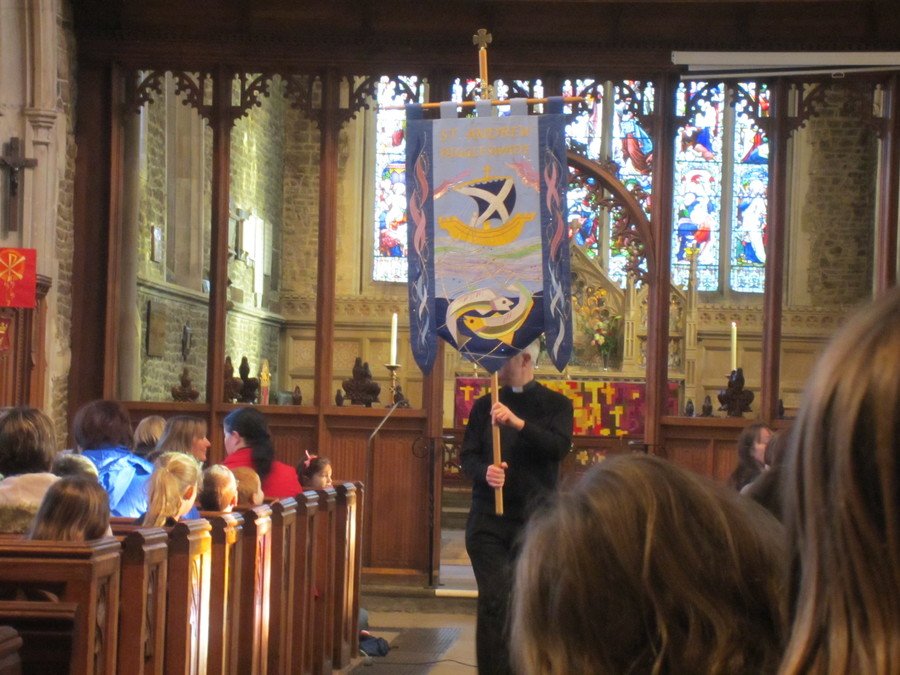 Worship in School
As a Voluntary Controlled School we have daily Collective Worship for all children and adults in school.
Here are the details of our Collective Worship 2018 - 2019
Organisation
Mondays and Fridays:
West Site: Key Stage Worship led by Head Teacher, Head of Site or visitors, with all staff present.
East Site: Whole School Worship led by HT, HoS or visitors, with all staff present.
Mondays - Good Lunchtime Book
Fridays - Good Work Book
Wednesdays:
Key Stage Singing Practices, including reflection and prayer, taken by HT/HoS.
Tuesdays and Thursdays;
Class Worship or Year Band Worship.
Autumn Term 2018 - Main Themes for Worship led by Head Teacher and Head of Site
New school rules. Aspire Believe Celebrate
Values: Joy and Thankfulness
SEAL: New Beginnings, Say No to Bullying, Getting On and Falling Out
Harvest
St. Andrew
Christmas
Resources:
MCAfPS More Christian Assemblies for Primary Schools
MOBBS My own book of Bible stories
TLCB The Lion Children's Bible
JWU Join With Us
JWU2 Join With Us Bk 2
GMC Good Morning Children
AfPS - Assemblies for Primary Schools Summer
TTY Through the Year
West Site - Year 3 and 4 Remembrance
Year 3 and 4 spent time in prayer and reflection during the two minute silence on Remembrance Day.
West Site - Harvest
At West and East Sites we had a Whole School Worship.
Donations of food were sent in to support local charities. We also took part in the
Bishop of St Alban's Harvest Appeal, 'Building Hope - Opportunity for All'.